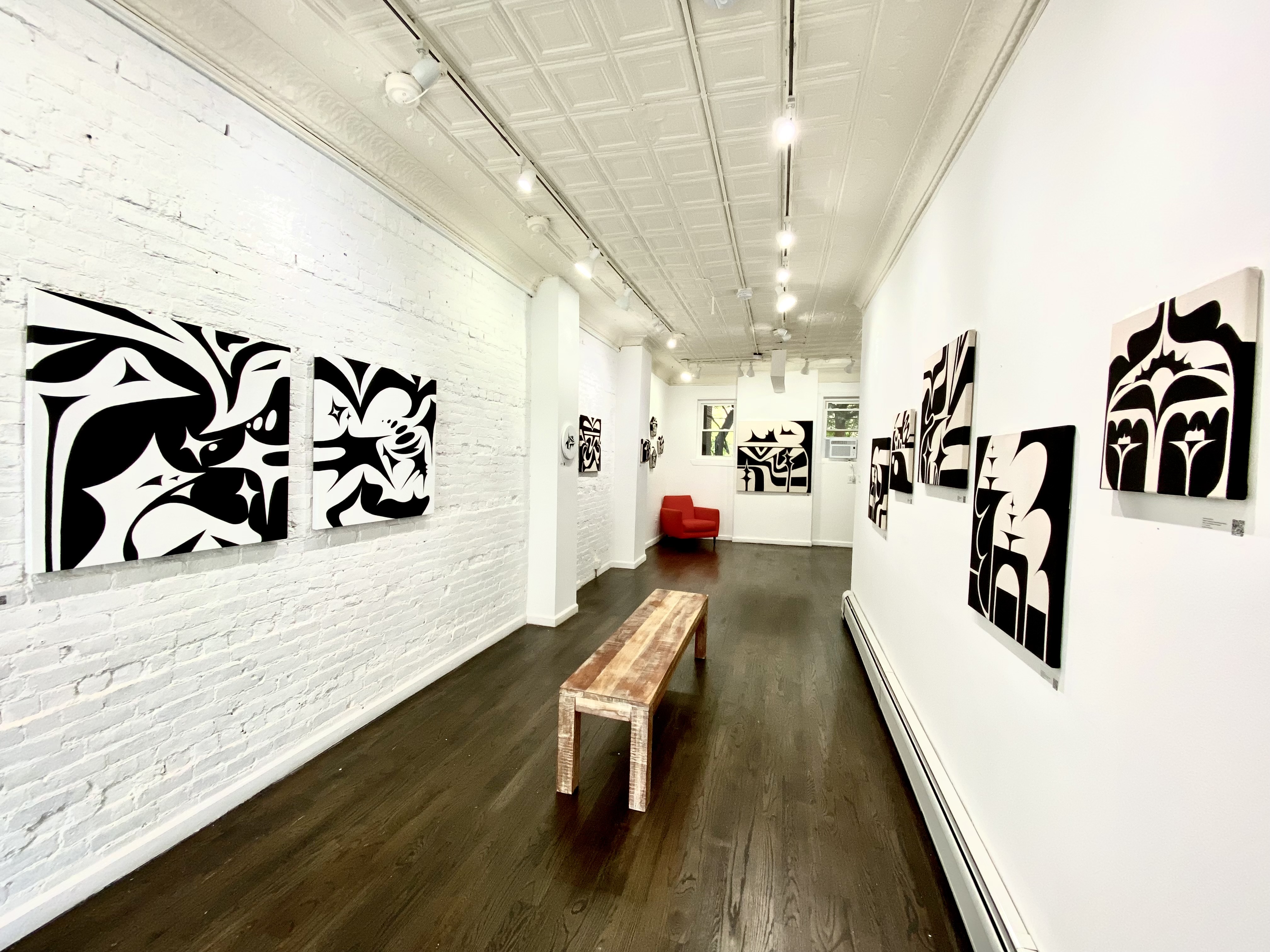 GARRETT WAYNE WALTERS
SPACESCAPES
August 27th-29th 2021
636 Washington St.
Hoboken, NJ


… Presents SPACESCAPES, a solo show of original works on canvas by Garrett Wayne Walters, opening August 27th, 2021. Walters is a New York based artist known for bold abstract works based on space and jazz.


Walters explores the idea of landscapes from outer space in SPACESCAPES, pushing the focus away from what we know as a traditional landscape. In SPACESCAPES, Walters uses black and white as the force to push his landscapes beyond the realm of reality. Walters clean lines offer an exactness and precision in defiance of the wildly un-probable nature of space. Walters creates a juxtaposition of what we think we know and don't know about worlds beyond.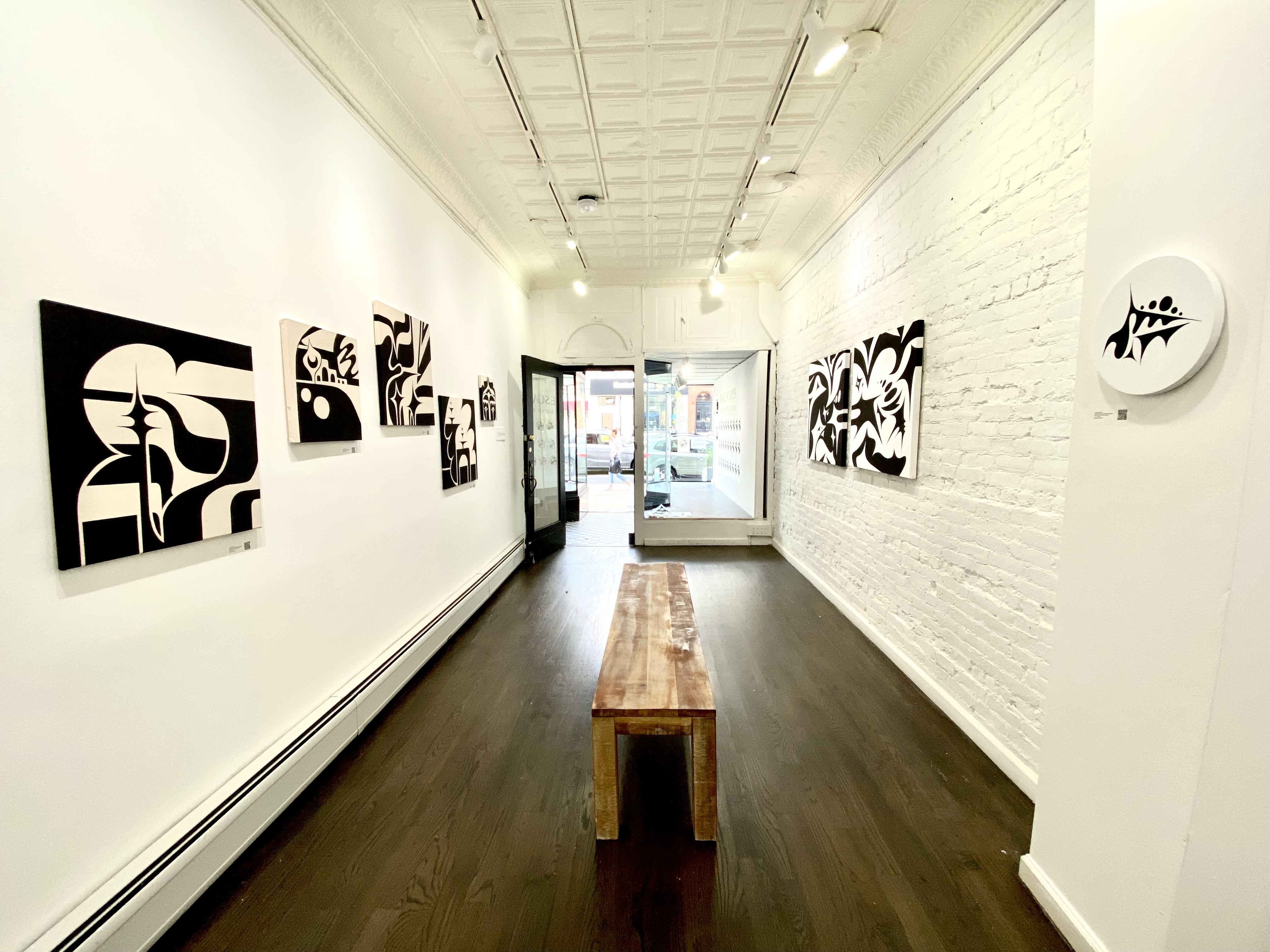 While SPACESCAPES doesn't represent the reality of our universe, Walters offers a look into the feelings one may experience if brought suddenly to the unknown. Inspired by the works of Avant-garde musician Sun Ra, Walters continues his search for answers to the worlds problems and offers small abstract escapes from the world we know.


Continuing with the artists clean line approach to abstraction, the 20 works on canvas show the mastery of paintbrush to canvas. All the works have been entirely created by hand by Walters from start to finish. The level of control and exactness in execution shows the time and patience Walters has put into his craft. Walters has recently begun experimenting with new shapes and three dimensional canvases. In an attempt to bridge the gap between painting and sculpture, Walters offers a solution through his multidimensional pentagons on view here.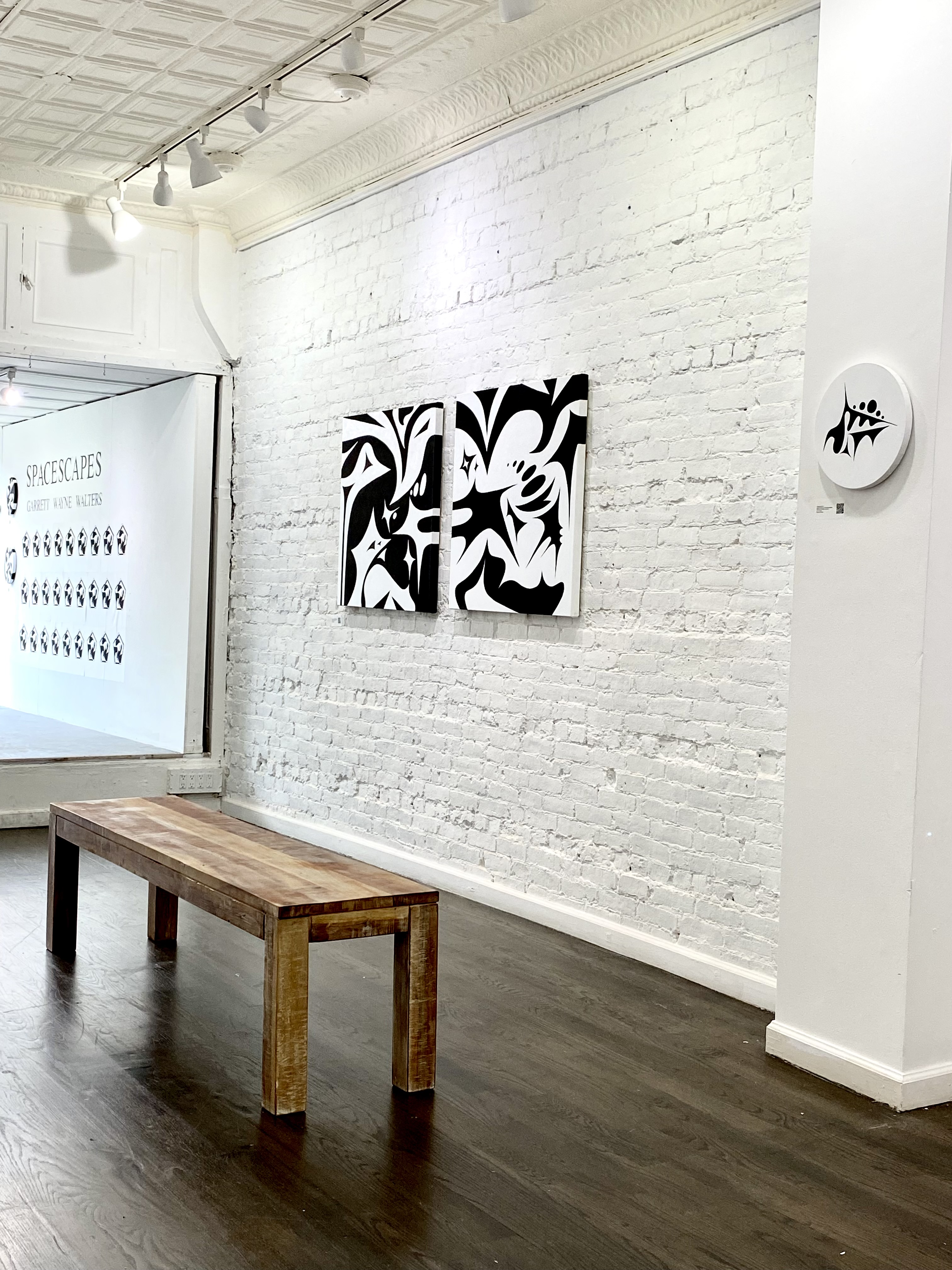 Garrett Wayne Walters | SPACESCAPES | August 27th - 29th, 2021 | 636 Washington St. Hoboken, NJ